Every MySky SkyCart starts out as a genuine airline food and beverage service cart. It is built to the exact measurements and tough quality standards as the ones you have seen in service at the world's leading airlines. Actually, it has been manufactured on one of the assembly lines that supply the airlines and their Boeings and Airbuses.

Exciting exterior designs, from traditional to ultra-hip, make the SkyCart an attractive and useful conversation piece in your home, your office or in a commercial environment.
Your SkyCart can be fitted with up to seven aluminum wine shelves as a spectacular wine storage and serving unit. You can also use it with a couple aluminum flat shelves and one or two drawers to store the bottles and glasses of your home bar. Your bathroom utensils can be neatly organized on shelves and in plastic or aluminum drawers. Even in the office there is unlimited use for the MySky SkyCart.

No Accessories
You can use this option to build your own SkyCart configuration by ordering the interior accessories separately from the Accessories menu below.

All Drawers
7 Plastic Drawers
For the most authentic airline look
Add $133.00

2 Plastic Drawers
2 Aluminum Flat Shelves
Add $116.00

2 Aluminum Drawers
3 Aluminum Flat Shelves
Add $215.00

2 Aluminum Drawers
2 Aluminum Flat Shelves
2 Aluminum Wine Shelves
Add $266.00

All Wine Shelves
7 Aluminum Wine Shelves
Your airline inspired wine bar
Add $315.00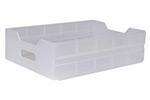 Plastic Drawer
Durable Plastic Drawer made from high grade polypropylene for the authentic airline look. Up to seven drawers fit to one SkyCart. Each drawer can hold 20 pounds.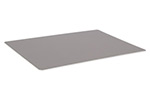 Aluminum Flat Shelf
Sturdy aluminum flat shelf matches the aluminum frame and the interior of the SkyCart. A SkyCart can hold up to 13 aluminum shelves.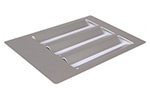 Aluminum Wine Shelf
Recesses hold three bottles of wine securely in place. A SkyCart can hold up to 7 Aluminum Wine Shelves.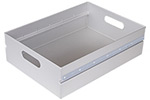 Aluminum Drawer
The aluminum drawer adds extra value to your SkyCart, especially if combined with other aluminum accessories.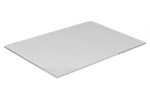 Acrylic Shelf
A very elegant shelf, especially developed for the use of SkyCarts in a home or upscale office.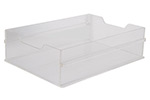 Acrylic Drawer
Elegant but functional. Acrylic inserts add a touch of luxury to your SkyCart.